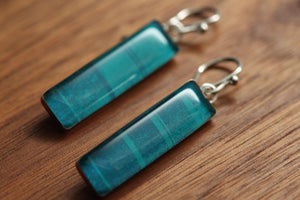 These Ocean blue earrings remind me of the color of the water around a tropical island. They are perfect for your next escape to Kokomo where you want to go to get away from it all... They are light weight and travel well.

Each pair of earrings is made to order.

This is not official Starbucks merchandise.