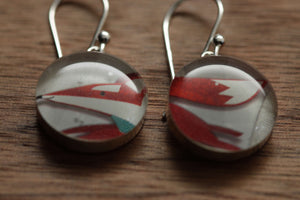 This adorable little fox is running through the earrings with its pointy little nose in one earring and bushy tail in the other. These earrings are made from recycled, upcycled Starbucks gift cards, they are set in sterling silver and covered in a domed layer of resin.

Each pair of earrings is made to order.

These earrings are 15mm across.

This is not official Starbucks merchandise.