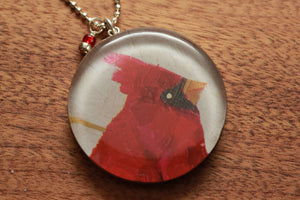 This single little red cardinal is perched in snowy forrest making a beautiful winter scene perfect for the holidays. The necklace is light weight and made from recycled, upcycled Starbucks gift cards, sterling silver and a domed layer of resin.

Every necklace is made to order.

This necklace is 30mm across.

This is not official Starbucks merchandise.