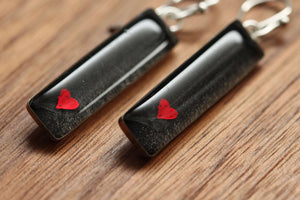 The heart is the iconic symbol of love... You see it everywhere...from emojis to T-shirts to bumperstickers... It feels good to see so many messages of love in the world... They are made from recycled, up cycled Starbucks gift cards, and are set in sterling silver and covered with a domed layer of resin.

Each pair of earrings is made to order.

This is not official Starbucks merchandise.