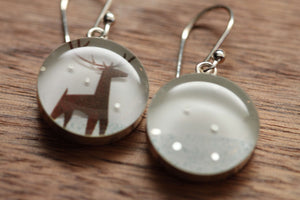 A lone reindeer in the snow scene. These earrings are a winter holiday classic. They are the perfect earrings to ware to your next holiday gathering. They are made from recycled, upcycled Starbucks gift cards, they are set in sterling silver and covered in a domed layer of resin.

Each pair of earrings is made to order.

These earrings are 15mm across.

This is not official Starbucks merchandise.