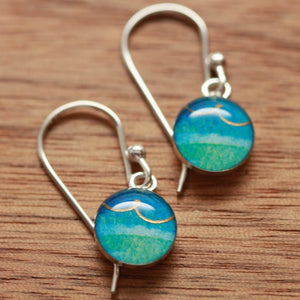 Whether you are on a cruise ship or a sailboat there is nothing like the feeling you get when you look out and all you can see is miles and miles of ocean. Float away while wearing these earrings. They are made from recycled, up cycled Starbucks gift cards. The image is sealed with a thick domed layer of resin.
These earrings are 8mm across.
Each pair of earrings is made to order.

This is not official Starbucks merchandise.